5 Uses for Secret Pinterest Boards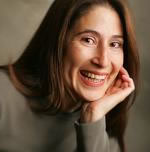 Aliza Sherman is a web pioneer, author, and international speaker. Sherman is the author of 8 books about the Internet including The Everything Blogging Book, Streetwise Ecommerce, The Complete Idiot's Guide to Crowdsourcing and Social Media Engagement for Dummies.
5 Uses for Secret Pinterest Boards
The visual social network Pinterest is useful for specific types of brands looking to reach a particular audience. According to Pinterest, their network reaches 83% of all U.S.-based women between the ages of 25-54.Image-centric or product-oriented brands who want to reach women can drive traffic to their websites and facilitate sales through Pinterest's highly visual platform. Pinterest users commonly access the network for planning and shopping purposes. They are often either preparing to make purchases or are primed and ready to do so and use Pinterest as a visual shopping list.
Posts on Pinterest are bookmarks or "pins" of images or videos that can be organized in groupings or "Boards." The Boards you create for your company Pinterest account can tell stories about your brand, produce an aesthetic that conveys your brand image, and promote specific products. Pinterest offers a special feature called "Secret Boards" that are like regular Pinterest Boards but are only visible to you or anyone you choose to invite into them.
Why would you want to create secret boards on Pinterest if the general public can't see or interact with them? Here are five ways to use secret Pinterest boards to your advantage.
1. Plan and Build New Boards
As you add new theme-based Boards that group together related Pins, you may need time to select or make new Pins to develop a cohesive look and feel for a Board. Rather than starting that new Board in the public view when it is half-baked, set up a secret board first, pin to it as you can, and switch it to a public board only when it's ready. You can toggle a board's setting back and forth between public and secret as needed.
2. Provide a Custom Portfolio
If you're a photographer, artists, or designer of any kind, Pinterest public boards can showcase your work and serve as an online portfolio. For custom work or to pitch a new client, you may want to use a secret Pinterest board to compile specific work samples that are more on-target for their taste or for the project at hand. That way, the prospective client won't have to sift through multiple boards to find images that demonstrate that you have the ability to suit their needs.
3. Enhance a Client Proposal or Plan
Secret boards can be used to illustrate any proposal, plan or report that you write and submit to others. With Pinterest, you can quickly compile photographs and other graphics that visually demonstrate a concept and save them in a secret board. Include an invitation to one or even several secret boards and put links to them in the proposal.
4. Collaborate with Partners or Clients
Secret Boards can be visual "sandboxes" for collaborating on everything from home décor to personal styling and shopping. If you're a real estate agent, you can save suggested homes for a client to see or they can pin house listings to a secret board and share with you to set up viewings. If you're a web designer, you can create a secret board and invite a client in to compile pins of design references to share the styles and color palettes they like. When you have a need to collaborate in private with a limited group of people and visuals can be helpful, a secret Pinterest board might be the ticket.
5. Plan an Event
A popular use of Pinterest is to plan events such as weddings or parties right down to the invitations, food and décor. Whether you're an event planner or in the role of planning an event, you can use a secret Pinterest board to gather product images for inspiration. Each pin can also link directly to an ecommerce site for each item when you're ready to buy. You can even compile recipes for food and drinks. Add in the collaboration aspect of secret boards and others can contribute ideas to help make your event a success.
The creative uses for secret Pinterest boards are seemingly endless. Not only can you invite others into secret boards to view what you've pinned in them but they can contribute as well. Pinterest boards, in general, are easy to set up and to use making them ideal tools for visual collaboration. Add in the "secret" that limits access to them, and you have a way to collaborate creatively and privately with others. And did we mention they're free?
---