Social Media Best Practices For Uncertain Times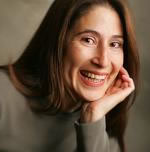 Aliza Sherman is a web pioneer, author, and international speaker. Sherman is the author of 8 books about the Internet including The Everything Blogging Book, Streetwise Ecommerce, The Complete Idiot's Guide to Crowdsourcing and Social Media Engagement for Dummies.
Social Media Best Practices For Uncertain Times
Times are always changing, and situations can occur locally, regionally, nationally and even globally that capture the public's attention and stir up people's emotions and reactions. When emotions are at the surface, people often turn to social media to express themselves, to bear witness to something happening around them, and to make connections with others.
As a company looking to reach people and encourage them to do business with you, you've learned to adapt certain styles of communications to help you market and sell your products or services. When the conversations online are highly charged or polarized, you need to modify your approach quickly to avoid coming across as insensitive or "tone-deaf" to what's happening around you.
Here are some things to consider to change how you approach social media marketing when things are not "business as usual."
1. Stop, Look and Listen
The old adage, "Think before you speak," is a good place to start when you're faced with marketing during an uncertain or tumultuous time or event. The social media marketing best practice of "Listen before you post" has never been more essential. "Listening" in social media consists mostly of reading what people are posting, particularly what your customers and prospects or those who follow your social media accounts are saying.
When people's posts are intensely emotional or they are engaging in heated debates online, your promotional post will most likely fall on deaf ears but could also rub people the wrong way. You may need to pause all of your marketing messages and listen for a few days before going back out with more appropriate posts.
Take the time to do your homework and to regroup. When people's attention are on a tragic event or another situation beyond their control, your promotional message will be out of step and could come across as offensive.
2. Examine Context Carefully
Sometimes current events can have direct impacts on your business. Your inclination might be to either push out more marketing messages or stop marketing altogether to ride out the situation. The best course of action is somewhere in the middle. Pause what you are doing and make sure that your next campaigns are authentic, relevant and essential.
If necessary, scrap your entire editorial calendar to avoid a misstep. Putting out an appropriate message at the right time – even if it is days or weeks away - will help you in the long run. Conversely, putting out what seems like an acceptable message to you but not taking into consideration the social media climate can quickly turn into a communications crisis. Don't worry that you'll lose people's attention by staying silent until you can get your message right. An insensitive post may get you the kind of attention you don't want.
3. Don't Be Frivolous
Now is not the time to strike the wrong chord or express an inappropriate sentiment. When the tone in social media is serious, humor may not be welcome. When the tone is angry, there is very little that anyone can say online to diffuse rage. Don't take current events lightly. Understand the deep effects, not only on you and your business but also on your customers and community.
4. Ask More Questions
If you don't know what to say, ask. Your customers, prospects and social media following will most likely be willing to share their opinions with you. Ask what they need from you at this time. Be honest if you aren't sure what to say or how best to support them. Look carefully at their suggestions to find the ones that could help you ease into the social media conversations in helpful ways.
5. Get Intimate
Social media marketing casts a pretty wide net, but sometimes posting publically increases the chances you'll miss your communications mark. Send a more personal message directly to your customers through email to gauge their needs. Even if only a fraction of your email subscribers open, read or respond, you are reaching customers more directly, and they will have more time to absorb your message.
6. Be Flexible
Some major events occurring at a local or even global scale may change quickly or often. While the situation is still fluid, be ready to change your social media marketing strategy at a moment's notice. Plan for alternate messaging or for frequent pauses in your posts as you analyze what is happening.
With a deliberate, strategic and thoughtful approach, you should be able to navigate the complexities of marketing and selling during challenging and uncertain times.
---