Building Your Social Media Editorial Calendar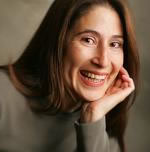 Aliza Sherman is a web pioneer, author, and international speaker. Sherman is the author of 8 books about the Internet including The Everything Blogging Book, Streetwise Ecommerce, The Complete Idiot's Guide to Crowdsourcing and Social Media Engagement for Dummies.
Building Your Social Media Editorial Calendar
Gone are the days of flying by the seat of your pants with your social media posts. A social media editorial calendar is a tool that helps you stay focused on your business goals and stay on brand and on message. A social media editorial calendar takes its cue from the editorial calendars used by magazine publishers to plan out content and ad campaigns.
The content you publish in your social networks should tie to specific goals. Some common social media goals include:
Increasing awareness of your brand.
Connecting with customers and prospects.
Providing customer service.
Growing your social media fan base.
Building your email list.
Prompting more inquires into your products or services.
Converting social media engagement into sales.
The content you produce for social media can vary depending on not only the audience you're trying to reach but also your social media goals. You want to post a mix of calls to action, useful and timely information, and content that others are compelled to share. You also want to make sure you're actively engaging in your social networks, not solely relying on pre-planned or scheduled messaging.
Your social media editorial calendar should tie together the different types of content you're producing each month.
Press releases
Email newsletters
Blog posts
Advertising campaigns
Special events
Key "repeatable" messages
Repeatable messages are the things that you want to mention on a regular basis in your social media posts such as "sign up for our newsletter" or "stop by our store."
To build your social media editorial calendar, start with a spreadsheet to organize your content. An effective calendar doesn't only contain notes or reminders about content you want to publish on specific dates but also the actual content written out with links to the corresponding images or video you will use when you post. By spelling out your core content in advance, you ensure that you are promoting your company in a strategic way and messages are being posted on a timely basis.
Look at an actual calendar and think about the dates that may influence the timing of your social media posts:
What company events are coming up? These can be events you host or events you attend.
What company news are you announcing and when? This can include new hires, product launches, and other business accomplishments.
What holidays are coming up that may affect your content? The big holidays are obvious like Valentine's Day and Mother's Day, however, there are also other designated days such as National Pizza Day and Small Business Saturday that could inspire content relevant to your company.
What promotions and ad campaigns are you running? Sales, discounts, contests, and other deals are popular on social media.
Compose content related to known dates in advance and add event-specific posts to your editorial calendar. If you're planning month-to-month, pepper your strategic messages throughout the month, leaving room for other types of messages including calls to action. Add to your calendar your "repeatable posts" that aren't time sensitive but should be mentioned on a regular basis.
As you plan out more timely social media content, look for ways to align with not only holidays but also specific daily themes that are popular in social networks. Every day of the week is marked by at least several themes that people follow online through related hashtags. Here are a few daily themes that can influence your daily content:
#MotivationMonday
#TechTuesday
#WellnessWednesday
#ThrowbackThursday
#FridayFeeling
#WeekendVibes
#SoulSunday
Choosing daily, weekly or monthly themes for your content helps direct how you fill specific days in your editorial calendar. Staying aligned with your company goals is important but so is integrating your messaging into the overall online culture, particularly of the audience you're trying to reach.
Your social media editorial calendar should be flexible and responsive to current events in your business, industry, in your community and in the world. In addition to your planned and scheduled messaging, visit your social networks on a regular basis to connect with others. Be careful not to take the "social" out of social media marketing.
---