Getting Business Leads on LinkedIn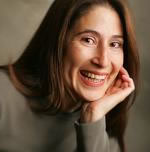 Aliza Sherman is a web pioneer, author, and international speaker. Sherman is the author of 8 books about the Internet including The Everything Blogging Book, Streetwise Ecommerce, The Complete Idiot's Guide to Crowdsourcing and Social Media Engagement for Dummies.
Getting Business Leads on LinkedIn
If you're in business, social networks can be a useful part of your marketing toolkit to reach customers and prospects. While most social networks reach general consumer demographics, LinkedIn is the largest social network focused on a business and professional audience.
The entire basis of LinkedIn is to connect with the people you know and with whom you do business and to easily expand your own network by being more directly linked to the networks of your First Degree connections. There are a number of ways to turn your LinkedIn presence into a lead generator. Here are just a few.
Know Your Connections
To get the most value out of LinkedIn, be prudent about who you accept as First Degree connections. By connecting with either people you actually know or ones you've met, you clear the path for introductions through the LinkedIn system. Because a key feature of LinkedIn is to request introductions from your contacts to other professionals or business owners you want to meet, if your First Degree connections don't know you, they'll be less likely to pass along your inquiry to their contact.
Be Clear About Your Intentions
LinkedIn allows you to describe who you are and what you do in a Summary and Intro in a resume-style profile. Use those sections to specify the kinds of connections you'd like to make such as looking for clients, vendors or strategic partners. Think of the critical connections that can help build your business and weave those requests into your profile.
Stating what you want or need outright is most effective such as "I am a restaurant owner seeking vendors that produce organically" or "I'm a marketer looking to connect to potential clients who want to build their brand."
Ask for Recommendations
As you're editing your LinkedIn profile, you have the option to Request a Recommendation under Add profile section. A dialog box pops up where you can enter the names of your First Degree connections. Those people then receive a message through LinkedIn that asks them to provide a testimonial about you and your work, a clear example of why knowing your connections is important. Remember to go into your profile settings and turn on Recommendations under Your Profile's Visibility.
Make Your Profile More Visible
Speaking of your profile settings, LinkedIn lets you specify not only how much content on your profile is visible to others but exactly who can see the details within your profile. The basic default content that is visible is your name, number of connections, industry, and region. After that, you can choose who sees your profile photo:
Your connections - only LinkedIn members directly connected to you as in your First Degree connections.
Your network - only LinkedIn members connected up to three degrees away from you.
All LinkedIn Members
Public - all LinkedIn members and anyone who finds you through search engines and other websites.
Next you can turn on an off the different sections of your profile to determine what others can see. In addition to the Recommendations section, some of the other sections you can show or hide are Headline, Websites, Posts & Activities, Current Experience and Details, Past Experience, Education, Projects, Publications and Groups.
The richer and more complete your LinkedIn profile, the more potential connections people make when they see your background. When it comes to networking for business, people look for those commonalities – the same alma mater or trade organization, a connection to a similar industry or company, or people in common. Give visitors to your LinkedIn profile "hooks" that can draw them in.
Like any social network, the more you put into it, the more you will get out of it. In the case of LinkedIn, this is especially true because of the professional and business aspect of the network. Cultivating leads takes time and effort. LinkedIn makes it easier.
---