Your Smartphone's Social Media Toolkit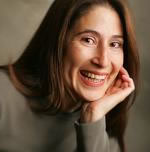 Aliza Sherman is a web pioneer, author, and international speaker. Sherman is the author of 8 books about the Internet including The Everything Blogging Book, Streetwise Ecommerce, The Complete Idiot's Guide to Crowdsourcing and Social Media Engagement for Dummies.
Your Smartphone's Social Media Toolkit
These days, we are carrying our computers – and cameras – in our hands so social media marketing is easier to execute than ever. Having the right apps at your fingertips is key to leveraging the convenience of mobile with the utility of a laptop – and without the extra weight! Here are some must-have apps for your smartphone to turn it into a social media marketing hub.
Managing/Enhancing Social Networks
The first thing you want to be able to do – after loading the apps to the social networks you use onto your phone – is to get the tools that can help you monitor, manage and enhance your posts.
Hootsuite – Manage your social media marketing across all of your social networks using a single dashboard to monitor and respond to messages from others. At the Pro level, you can add team members to share the load of social media customer service. Hootsuite also provides a bookmarklet or add-on for your web browser to schedule posts based on content you've found online and analytics to see what resonates with your followings.
Buffer – Schedule your messages in advance to release at designated times across multiple social networks. Add the Buffer bookmarklet to schedule posts on the fly as you browse the web. Buffer also provides analytics for your activity when using the app and you can upgrade to a paid version for teams.
Facebook Manager – Facebook doesn't favor using a third party app like Hootsuite or Buffer to post to your Facebook Page so go straight to the source. Use the Facebook Pages Manager app to zero in on your Page posts and interactions, manage multiple Pages if needed, and get notified when someone is trying to reach you through your Page.
Repost – One feature not included with the Instagram app is the ability to "repost" someone else's content to your own story or feed. There are a dozen or so apps called "Repost" or "Repost for Instagram" that allow you to copy the link of the original post and repost it in a few steps, automatically adding the content and the original poster's name to each image to give them credit. Try a few to see which one is easiest to use and stick with it.
PicSlit – Another feature not available within the Instagram app is the ability to slice a photo or graphic into several pieces to create a more interesting visual layout on your Instagram feed. This is different than creating a collage using the Layout feature in the Instagram app. Again, there are multiple apps that claim to facilitate this design feature. We've found PicSlit to be fairly easy to use.
Editing Images
Editing images prior to uploading them to social media is the norm as visuals can be instrumental in attracting attention to your content. Here are just a few visual enhancing apps.
PS Express – If you're a fan of PhotoShop and familiar with their image editing tools, this is the app for you. While it is a very simplified version of the robust computer software program, it works well to resize and manipulate your images for highest impact.
Camera+ - This popular photo editing app is available for both iOS and Android. You can take photos directly through the app or upload them into the app from your phone's photo library to enhance them. Apply filters, clear up redeye, boost colors, fix photo alignment, and more. You can then share them directly your social networks from the Camera+ app or edit them, save to your phone's Photo Library and use them anywhere.
Watermark – Branding is critical when posting images online. While putting a logo on every image may be overkill, having the ability to add your company logo to any image in your phone's Photo Library is handy. This app lets you upload several graphics that can then be added to your images.
Creating "Memes"
Memes are images with words across them that people love to share. Memes can be funny or touching or inspirational – they evoke emotion of some kind. Gone are the days of having to produce these images on your computer. These smartphone apps make meme creation easy.
Canva – This powerful app is perfect for the person who lacks graphic design skills. You'll look like a pro when you create graphics tailor made for social media through this app.
Phonto – If you are looking for a simple and easy-to-use app that places type over an image, this is the app. Select your font face, change colors, add a background color to your words, and place and rearrange the text over any photo or graphic.
MeMatic – And of course, there are meme-making apps. MeMatic is just one of many produced purely for meme creation.
There are many more social media marketing activities that you can carry out on your smartphone. We'll cover more in future columns.
---