4 Newer Instagram Features You Can Use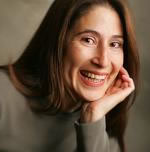 Aliza Sherman is a web pioneer, author, and international speaker. Sherman is the author of 8 books about the Internet including The Everything Blogging Book, Streetwise Ecommerce, The Complete Idiot's Guide to Crowdsourcing and Social Media Engagement for Dummies.
4 Newer Instagram Features You Can Use
Instagram continues to be a popular visual social network and is very different from – and reaches a younger audience than – its parent company Facebook. If you're using Instagram to market your business, you may find it challenging to keep up with all the various changes being made to constantly improve the platform.
Here are four newer features on Instagram that you should know about in order to take advantage of them.
1. Growth Insights
Measuring the engagement on your Instagram account is important to make sure you're attracting an audience of existing and potential customers. Instagram has added Growth Insights to the Audience tab to show you which posts and stories you're uploading are generating the most followers. You can also see a day-to-day snapshot of changes to the number of followers on your account.
Other things you can track in Insights include weekly Interactions, Reach, and Impressions under the Activity tab. Check out the Content tab to see how well your posts, stories, and promotions are performing. Also, under the Audience tab are Top Locations, Age Ranges, Gender, and Follower activity by Hours and Days. Use the latter to determine optimal days and times to post.
2. Stories About You
With the increasing popularity of Stories on Instagram, knowing when someone else posts a Story about your brand is more important than ever. You can now see Stories posted in the past 24 hours that mention you in a compilation Story at the top of the Activity tab in Insights. The best part about seeing Stories recently posted about you gives you the chance to quickly react or repost them to your own Stories to increase attention and engagement.
This feature is only available on Business and Creator accounts. Click the heart and if there has been a Story mentioning your account in the last 24 hours, you will see the Stories About You heading with the "story reel." You won't be able to see Stories posted to private Instagram accounts unless you're already following them.
3. Age Gating
Promoting products that may not be suitable for audiences of all ages or may have legal restrictions such as marketing alcoholic beverages? Instagram now lets you control who sees your posts. Set a minimum age limit for your account either globally or by country. Instagram requires that users in the U.S. be at least 13 years old before they can create an account.
Until the end of 2019, Instagram did not ask for a user's age when registering but added that feature and while that information is not publicly viewable, it can now be used to limit access to age-restricted accounts. For existing users who have linked their Instagram accounts to Facebook, their age will automatically be added to Instagram based on the information they submitted on Facebook. Any Instagram user who does not have birthdate information in their profile will be asked to enter their birthdate if accessing an age-gated profile.
4. Secondary Inbox
If you have an Instagram business account, you may have noticed that you can now sort your incoming messages from your Instagram inbox into two different category tabs: Primary and General. Messages go into Primary by default but you can move your messages between the two categories by swiping. Notifications for Primary messages are turned on by default and turned off for General messages although you can turn them on in Settings. You decide which messages are priorities or which category to add new message requests to better manage your Instagram communications and notifications.
Remember that Facebook owns Instagram so there will likely be some feature crossover and integrations that could change and even enhance how each social network functions. Knowing about new social network features is only part of the picture. Knowing how to leverage those features can help you increase the marketing and sales benefits by using them.
---